Sacré-Coeur de Montmartre
On top of the Butte Montmartre stands, like a huge stone wedding-cake dominating the North of Paris, the Basilica of the Sacred Heart.
A basilica is an enormous church which isn't actually a cathedral because no Bishop has his throne there.
This one is newer than it looks. It was built as an 'Act of National Repentance' after France declared, fought and lost the Franco-Prussian war in 1870,
and it was finished in 1919, when the provinces of Alsace and Lorraine, taken into Germany in 1870, were returned to France.
I think it's impressive but ugly; other people have other opinions. To reach the entrance you can spend a metro ticket on the Funicular railway that climbs the hill,
or you can walk up the 400 steps. Once inside, another 300 steps will take you up to the dome, where you're nearly as high as the Eiffel Tower.
This, however, is a fairly pointless activity, since even from the bottom step the view over Paris is stunning.
Get there, if you can, at dusk; watch the sun set and the lights come on. You'll never forget it.
Behind the church is the bell-tower, in which hangs La Savoyarde, one of the world's largest bells. It weighs 19 tonnes.
Also at the top of the hill you'll find a reservoir for the drinking-water of Paris and the old village Church of Saint-Pierre, which is charming.
The Church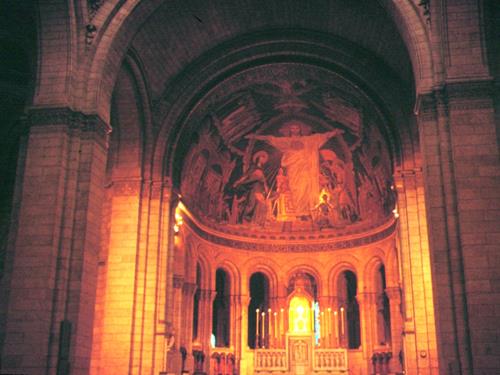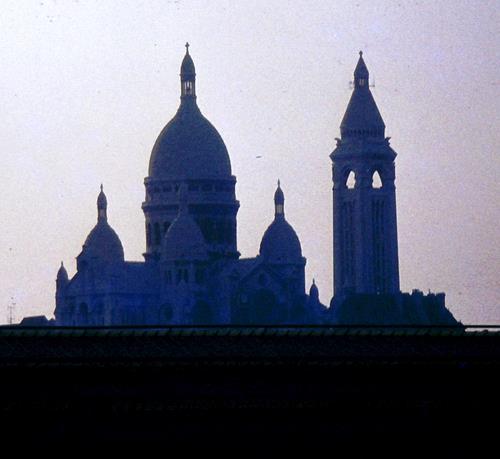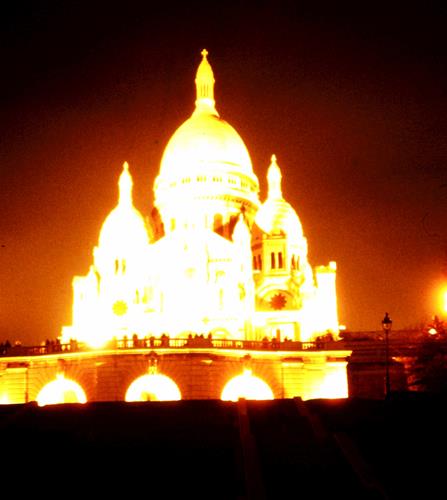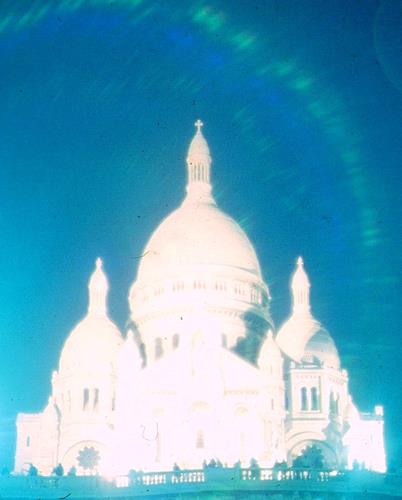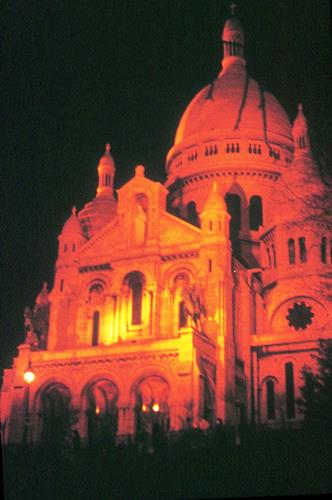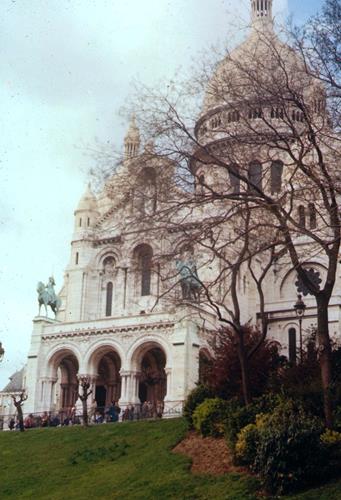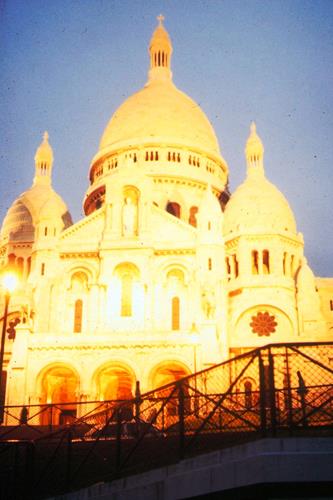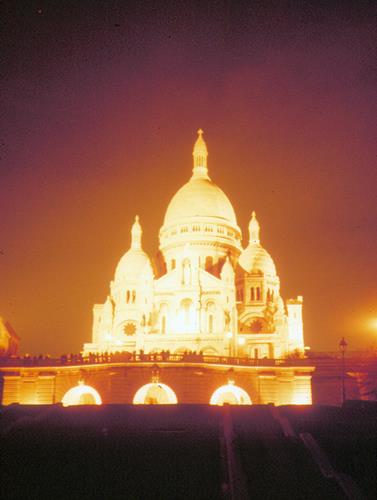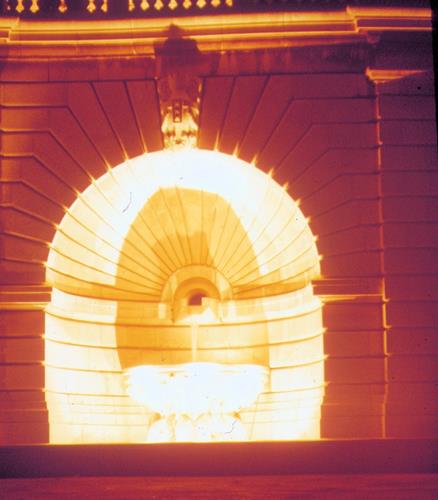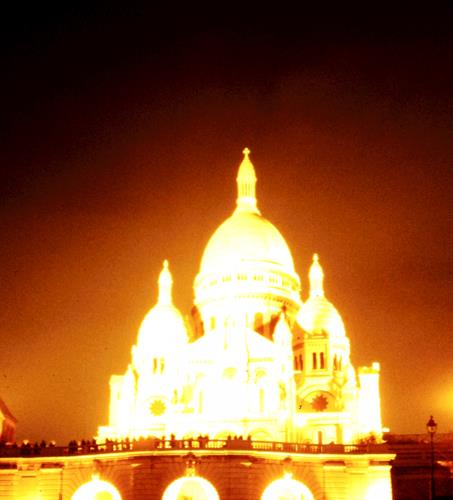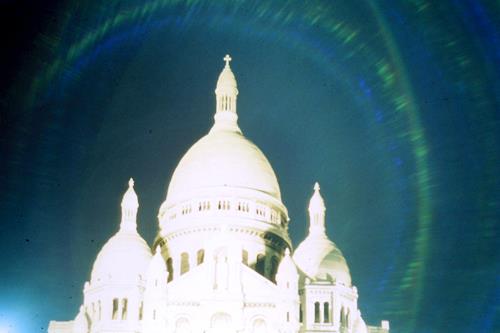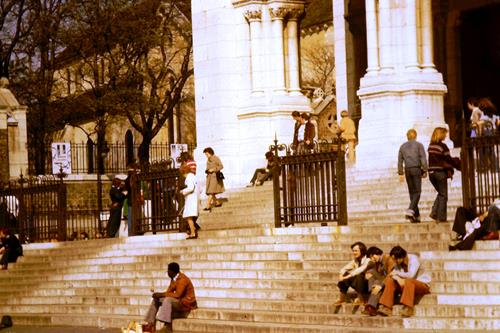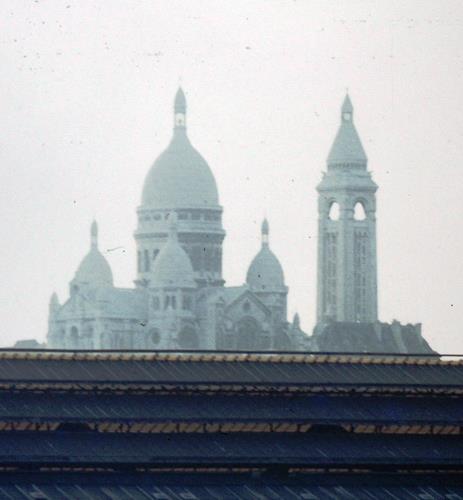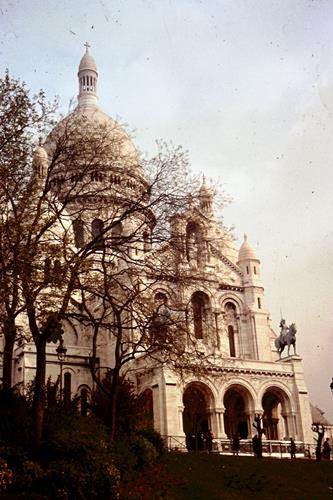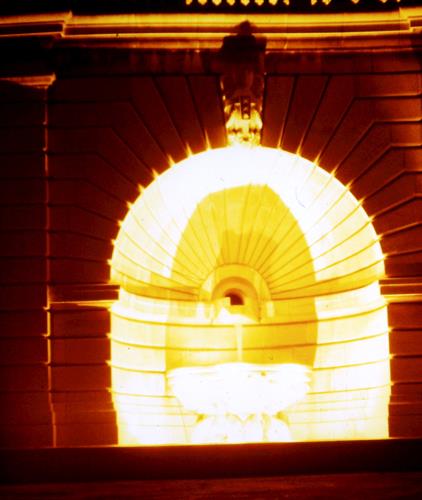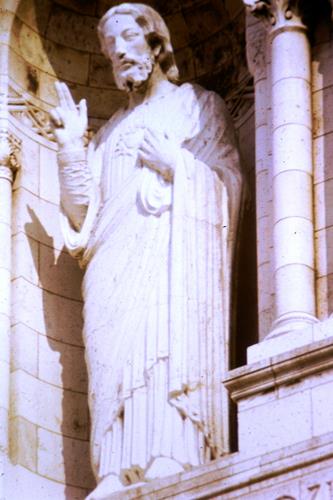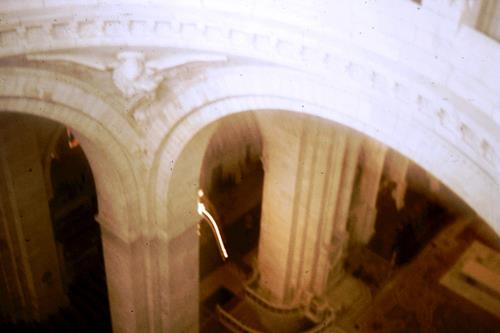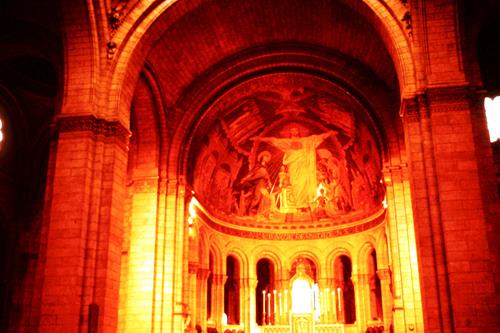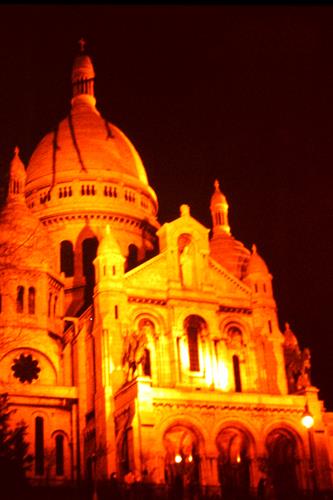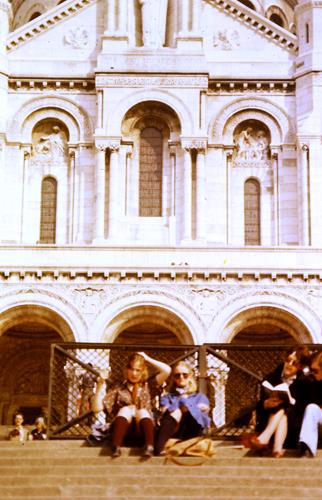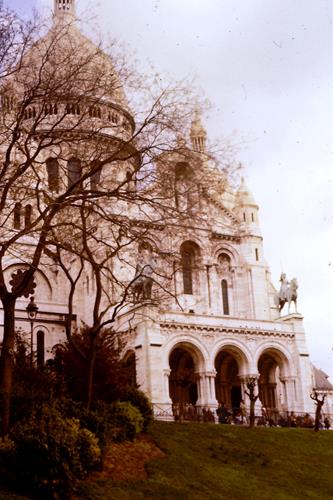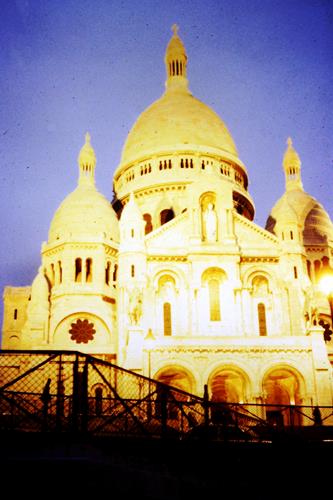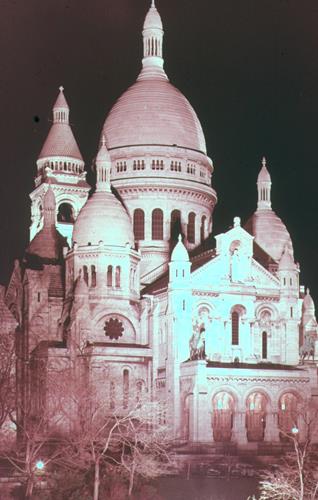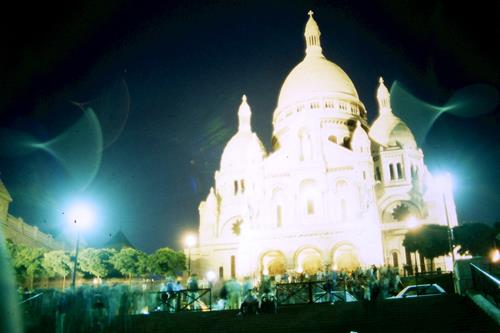 Views from the terrace